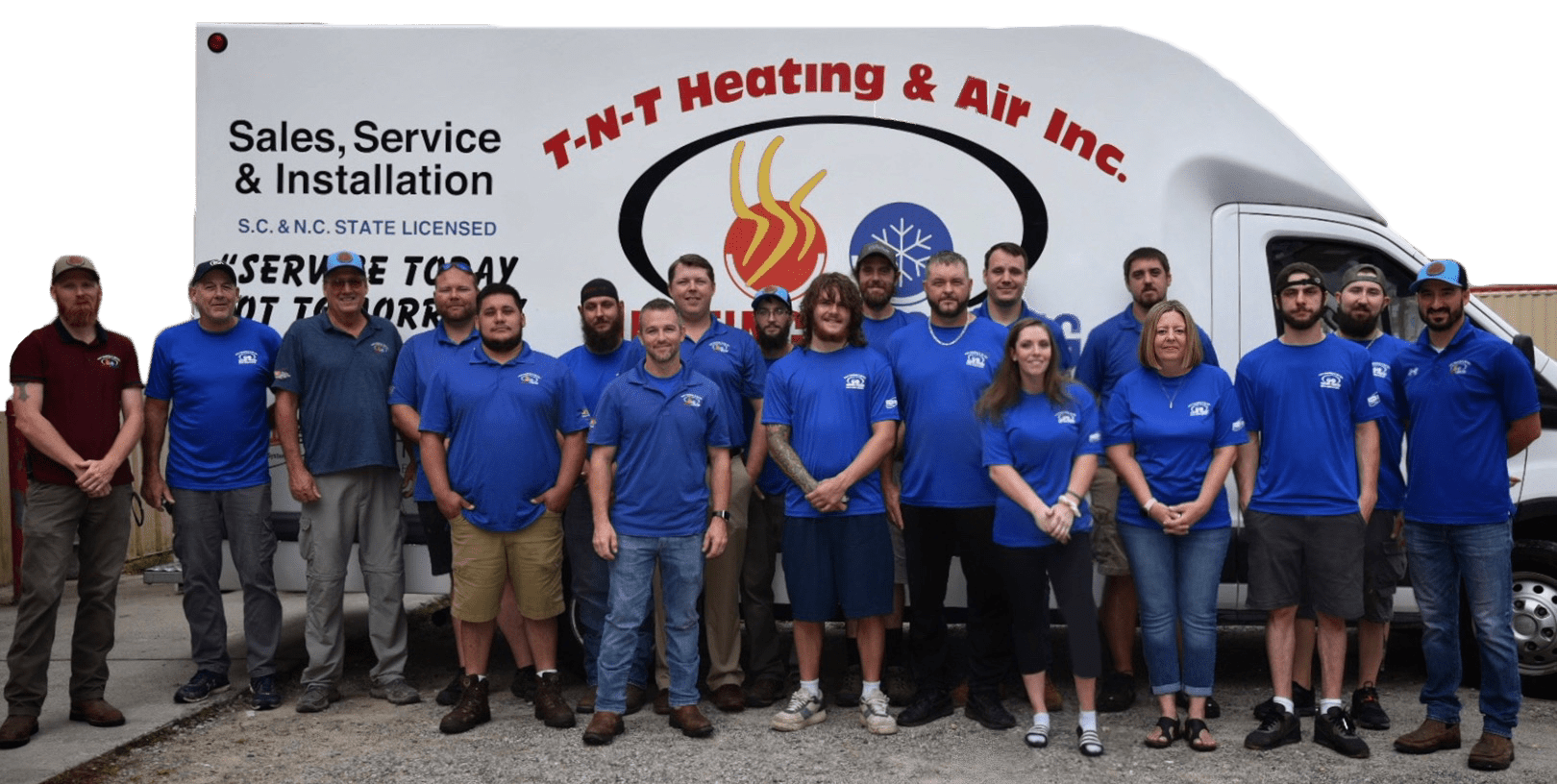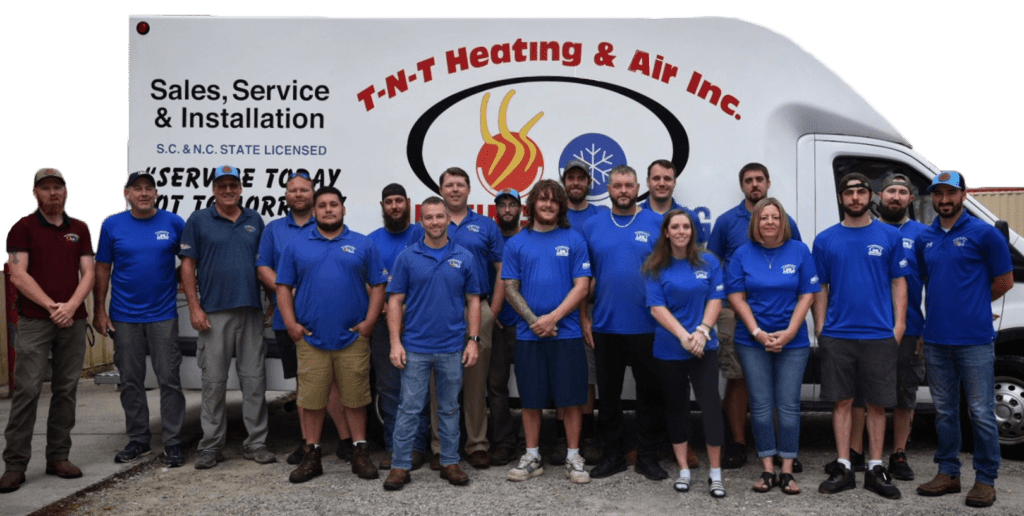 We Care About Heating And Air
TNT Heating & Air Inc. is a 32-year-old licensed and insured HVAC company servicing both North Carolina and South Carolina. Our concept is to provide efficient and quality work in all areas of HVAC service. From our 24-hour emergency service department to the installation of new equipment, we cover all expectations that heating and air require while staying up to date on all code requirements. If it involves heating and air, we can do it:
New Construction
Residential
Multifamily
Commercial
Our HVAC Service Pride
TNT Heating & Air relies on providing top quality customer service, and we deliver! Our fully equipped office can help you with accounting, as well as proposals and complete contracts. We do Manual J Load Calculations on all work for proper duct design and equipment sizing. We are a Bryant Factory Authorized dealer and we take pride in it. We offer HVAC service and installations by factory-trained expert service technicians and installation personnel. We are NATE Certified and members of the ACCA as well as being a Santee Cooper Trade Ally. Also, we are one of the few HVAC companies in our area who are ENERGY STAR® approved for new homes. We are members of the North Myrtle Beach Chamber of Commerce and North Myrtle Beach BNI.
Our HVAC Company Story
Roy Teed, owner of TNT Heating & Air Inc., is originally from Hartford, Connecticut. Roy went to HVAC School in Connecticut and decided to move down to West Palm Beach, Florida. He then went to work for a couple different HVAC companies over ten years in Florida. Roy made his move to Myrtle Beach, South Carolina, in 1987, and also worked for a few HVAC companies. He was not happy with the performance standards in our area, so he decided to open TNT Heating & Air Inc. and set a new standard in HVAC service.
TNT originally stood for "Teed & Teed" for Roy, and his brother Robert. Robert Teed decided to move to Texas to pursue his dream in carpentry, where he has been very successful. Since, Roy has taken much pride in running TNT Heating & Air Inc. He is passionate about making it the go-to source for excellence in HVAC service and installation, and making sure that customers come first! His son, Garrett Teed, has been helping him run the company since 2012, and will one day take over his father's legacy.