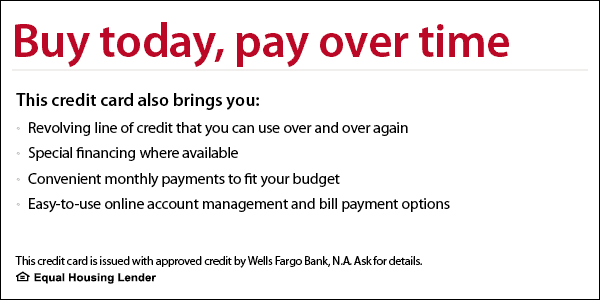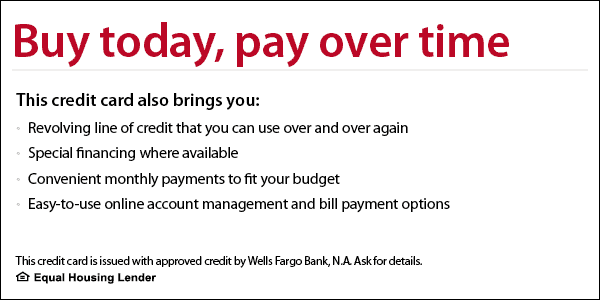 We're proud to offer Wells Fargo financing and give you access to multiple financing options. Transform your home's comfort or address heating and air emergencies without breaking the bank.
Approved credit from Wells Fargo Bank, N.A. provides:
User-friendly monthly payments
Competitive financing terms
Easy online account management

Leave your existing funding resources open with support from Microf's customer-focused financing solutions. Offering a revolutionary rent-to-own strategy, Microf gives you incredible flexibility as well as:
Lease/purchase financing for replacement HVAC systems (residential)
An easy application process
Near-real-time updates on pre-approval, further review, and decline decisions
Affordable monthly renewal payment options based on 36, 48, or 60 months to ownership
Early purchase and monthly payment discounts
Microf: Flexible Financing for HVAC Installation

Santee Copper Home: Energy-Efficient Heating And Air Loans
Focused on funding energy-saving improvements and renewable energy options for homes, Santee Copper Home offers loans ranging from $500 to $20,000 with up to 60 months to repay loans more than $1,000. Check out our two main loan categories and what they cover.
Energy-Efficient Loan
High-Efficiency Electric Heat Pumps
Heat-Pump Water Heaters
Solar Water Heater
Duct Improvements
Insulation
Weatherization
Insulated Doors
Replacement Windows
Renewable Energy Resource Loan**
Solar Photovoltaic (PV) Generation
Wind-Generation
Micro-Hydro Generation
Biomass Generation
(application link)
Maximum outstanding loans per customer cannot exceed $20,000 for energy-efficient loans and $40,000 for renewable energy resource loans. Combined maximum outstanding loans per customer cannot exceed $40,000.
** For renewable energy resource systems, the Trade Ally must have a State Electrical Contractors License and appropriate certifications.*